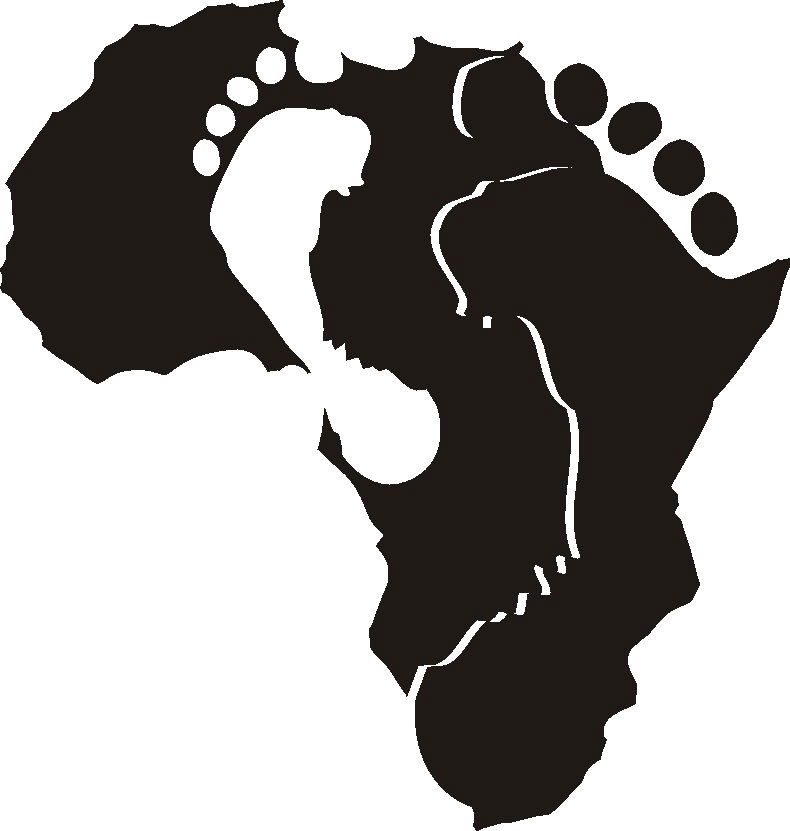 African Barefoot Safaris is a family owned business with the passion to make every African Safari an unforgettable life experience. We are client orientated and love what we do.
Reon van Tonder (land owner, outfitter and guide) never wears shoes thus the name African "Barefoot" Safaris. He is passionate about the land and the animals.
His love and knowledge for hunting is contagious. Reon is an accomplished hunter (Bow Tech staff shooter) and professional hunter who guided hunters from all walks of life. You start out as a client but soon turn into friends. Reon will literally go the extra mile to ensure each client is completely satisfied with his/her hunt.
We offer over 25 species to hunt with 17 to be seen here on the property. Also, we offer some of the colour variants Compound, long and cross bow, rifle, shotgun, muscle loader or pistol we have hunted with it all. Reon and his wife Elmay (office, camp and kitchen manager) makes a superb team. Elmay is enthusiastic about sharing Africa with hunters and observers. We work with a great team including professional hunters, cleaners and cooks. Hosting clients to other activities, side tours, sightseeing and will gladly assist with any special requests.
Bow hunters are treated to a bow hunt exclusive property - 8 permanent blinds to hunt. We guarantee that you get personal attention. Private Bush Lodge with wifi - Luxury rooms each with en-suite bathrooms and air-conditioning.
We offer a bow or rifle hunt option on one hunt.
You can combine hunting plains and dangerous game on one hunt
A location combination where you hunt the Highveld and Bushveld can be arranged
A hunt can be combined with side tours and other activities
Why African Barefoot Safaris
We offer a unique African Experience to each client. We take into consideration your expectations, your dreams, your special requirements.
We are ethical hunters and true to our core values.
We go the extra mile for special events or requests, making it an African experience for the hunter and non hunter alike. Offering a breath taking lodge, a proven set up for the bow hunter and with some of the best PH, trackers and skinners, we are confident in our product. You will not only get value for your money but make friends and memories for life.
Other Activities
Activities can be arranges for observers and/or hunters. Prices include transport, food and drinks (Group discount available). Included in daily rates: Curio shopping, game drives, bush pick nick, game walks, fitness classes, and Sun-downers. We also have a jeweller that comes to the lodge (silver, gold, pearls, diamonds, tanzanite). Any additional tours can also be added onto your African hunting Safari, but should be booked at least one year in advance. (Pilanesberg Nature Reserve , Kruger National Park, Victoria Falls ect) We highly recommend one night at Lesedi Cultural Village. Here you can see how some African tribes use to live, see a great show with African drumming and dance and end the night with some traditional African cuisine. All other activities and side tours are subject to availability and exchange rate.

Please let us know in advance to avoid disappointment.
Elephant interaction Session and Game drive US$200
Big 5 Game drive for a 3 hour US$100
Wild African Zoo half day outing US$ 40 African Bush spa half to full day outing start from US$60
Lesedi Cultural Village (One night in Johannesburg) US$100
Speak to any of our previous clients and find out why they will time-and-again choose African Barefoot Safaris
Read our clients stories under /
Hunters log
.
Get to know your host under /
The Team

Special 2020 NOW ON!! -
VIEW OUR SPECIALS
Go to our Price list tab for more information on these all inclusive offers. All packages include airport transfer, 9 days and 8 nights, accommodation, housekeeping, food, drinks, professional hunter, tracker and skinner. No Hidden or extra cost. Any additional animals can be hunted from the 2019 price list while on a package hunt.
DOUBLE UP - 2 BOW Hunters
8 Nights, 7 hunting days and 2 sightseeing/travelling days 8 Animals US$ 8500
STARTER PACK – For Bow or Rifle Hunter
7 Full days Bow or Rifle hunting , 2 Days of sightseeing/travelling days 4 Animals US$ 4500
Build your own hunt ( Bow Hunt or Rifle Hunt )-
Click Here
Transport + Daily rates + animals shot killed or wounded.
Click Here
to Download our 2020 Price List


Transport: US$ 600 per vehicle that travel to and from the airport-
Daily rates include your food, drinks and accommodation, taxes and admin costs. It covers hunting access, vehicles and radios, the services of the PH, tracker and skinner, and pays for processing and shipping of the trophies to a taxidermy in Johannesburg.
Daily rates exclude airfare, airport transfer, other activities and special permits.Payment of account


To settle your outstanding account you can pay with credit card, EMT and/or cash (US Dollar). Cash is king.
Your account is settled on the last day of your hunt, before departing to the airport. You can also do a monthly transfer into our account before arrival to cover the cost of the hunt. And simply pay additional cost if needed.
Please note that you will be charged the full amount for an animal shot, killed or wounded.
Gratuities are at your own discretion, as a guideline we recommend a minimum of $50- for kitchen and laundry staff as well as skinners and trackers. We recommend that you tip your guide +/- 10 % of your bill, but once again, this is at your own discretion.
A small cash amount is handy for curio shopping, but most shops accept credit cards and even US dollars.
Important Documents to Download